Frequently Asked Questions
Q. What will it cost?
A. On every job, in accordance with Florida law, we provide all of our customers the required estimate. That will give you a rough idea of what the job might cost, however the estimate is just that, an estimate. Once we start a job we are bound to find surprises, which will be documented both photographically and/or pointed out to you personally. In the event that defects are discovered in your vehicle, we will adjust the estimate and reissue the same to you. Some simple body and paint jobs could amount to 200 hours, intermediate jobs 500 hours, and frame off restorations could be 2000 hours. Each vehicle must be evaluated individually.
Q. How long will it take?
A. Since we only take a limited number of jobs at one time, and also understanding the importance of your ride, we will get the vehicle back to you as soon as possible, without cutting corners.
Q. What do you charge?
A. We formulated our charges based on the average rate for all restoration shops in the Tampa Bay metropolitan market, which is sixty ($60) per hour, plus any materials used on the subject job. We bill based on the actual hours by all craftsman who work on your vehicle.
Q. Do you have a payment plan?
A. For all jobs we bill weekly on Friday, and expect to be paid the week following, prior to the following Friday. In this way you can feel the cost of the job while its work is progressing and will prevent you from having "sticker shock" by letting the bill accumulate until the job is done. This also protects us from clients who are not prepared for the expense in perfecting their classic car.
Q. Do you take any car in any condition?
A. Yes, but only after meeting with you, discussing what needs to be done and issuing you the estimate sheet. For some "rust bucket" restorations, we will require a significant deposit in advance, which will be credited toward actual materials and hours spent on your car. Once we deplete that balance of funds in your account, we will begin to bill you weekly.
Q. Will I be involved in the process?
A. We involve our customers intimately from the day you drop off the vehicle until you pick it up. If you are out of state or find it inconvenient to come to the shop personally, we will e-mail digital photos and a descriptive explanation of our findings and any recommendations. You can then e-mail your responses and acknowledgments of the progress on your ride.
Q. Who provides the parts?
A. We find and purchase the parts for your repairs. We then bill you for those parts, detailing them on your weekly invoice.
Q. What type of bondo do you use?
A. We use the smallest amount of body filler as possible, and prefer to use original or reproduction metal parts. Body filler is only used to perfect the surface irregularities of the metal parts.
Q. Do you provide references?
A. Yes, we require testimonial letters from every customer and post the same on our websites. For every project completed, our testimonials validate our commitment to perfection.
Q. Do you pick up and deliver?
A. Yes, we can have a transportation company pick up and deliver your car, which will be billed at that vendor's exact rate.
Q. Why should we hire you?
A. The principles of our company have a long history in automotive repair and restorations spanning over three generations. We use the best materials and document every defect, every repair, and every cost. We cut no corners, and will rush no job. Restorations are either done correctly or we will refuse the work. We operate above maximum standards and give our customers more than they expect.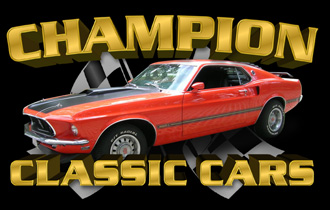 Business Manager and Senior Partner - Gary Barbosa
36181 East Lake Road, Suite 185
Palm Harbor, Florida 34685
727-787-2158 9AM - 7 Pm EST
Email